Many people uses the facebook app on IOS devices to sync their contacts. But what if you prefer to use twitter.
Open your Settings app and tap on the Twitter tab. Log in, and press Update Contacts.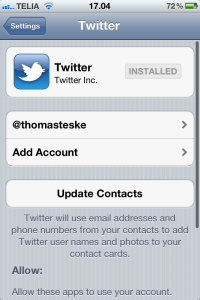 Once the sync is complete, you'll find your contacts — with a Twitter account — now have profile images, and a quick link to their Twitter profile, which will launch the Twitter app when you tap on it.
#IOSTip