This weekend Formula One have reached Spain.
There has been a 3 week break, that has allowed a lot of the teams to update their cars.
Maybe we will see a 5.th team win this time.
Or is it Lewis Hamiltion turn this time (I hope so).
Normally this i a race that always takes place in sunny weather, but this time the weather forecast says other. (I don't think it will rain, but i could be surprised.)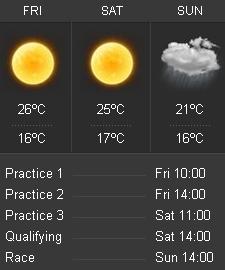 Anyway – I will be ready Sunday afternoon. Good luck to all of you !